Dr. Steven R.Sartori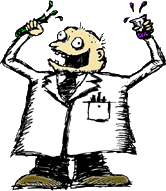 My educational experience includes:
Doctor of Education, Teacher leadership, Walden University, 2012

M. A. Curriculum, Instruction, and Assessment, Marygrove College, 2003

Teacher Certification, (mathematics, secondary), University of Michigan, Dearborn, 2009

Teacher Certification, (industrial technology), Eastern Michigan University, 2001

B. S. Industrial Technology, Eastern Michigan University, 1986
Certifications:
(EX) Secondary Mathematics
(IX) Industrial Technology and Technology Education

(VT) Vocational Technology

Endorsements: Manufacturing Technology, Electricity and Electronics
Additional:
Project Lead the Way training:

Introduction to Engineering and Design

Principles of Engineering

Digital Electronics
Professional Portfolio:
My Doctoral Dissertation: The Perceptions of Female High School Students Toward a Comprehensive Technology Education Program

The teaching philosophy of Dr. Steven R. Sartori
My industry experience includes:
I was the national sales manager for a sports equipment manufacturer, I was responsible for all product lines, sales and marketing, as well as new product development. Prior to that I spent 15 years as the Midwest Regional Service Coordinator for one of the largest sporting goods companies in the nation. As coordinator I was expected to train employees to perform a variety of service and shop-related tasks, design and maintain workshops including all equipment and manage personnel including interviewing and hiring.
Additional experiences:
Technology Education Instructor Eastern Michigan University
Technology Education Advisory Committee Eastern Michigan University
I like to have fun too!!
I enjoy spending time with my dog Charley he came from the humane society in Ann Arbor, MI and , and my cat Snowflake, my daughter and I rescued her when she showed up on my deck and never left!
I like most any sport with a puck, stick, ball, or engine. I like to watch University of Michigan Sports, Lions football, Red Wing hockey, Piston basketball, Tiger baseball, and NASCAR.
During the summer months I play softball and golf. I can also be seen around town in my Mustang, going to car shows, or on my motorcycle. During the winter months I play basketball in the Saline Recreation League. Or, I enjoy riding my snowmobile (My sled is an MXZ 800, Skidoo's web site). The rest of my free time is usually spent participating in the shotgun sports, I shoot trap (I am in a league at Tri County Sportsman's League in Saline, MI) and sporting clays.